This application (available in French and English) offers several functionalities, including augmented reality linked to the Armancette hotel brochure (videos, animations tagged throughout the pages), a link to the website, a booking service, a redirection to the itinerary planning of your smartphone, a link to the social networks and ski/weather information.
It was designed for the Grand Ski show in January 2019 during the construction of the ARmancette hotel to launch its promotion.
An update of the application has just been published with the addition of the booking service integrated directly into the application.
Client partner of the project: l'agence Kern
Development time: 1 month
Budget : from 5 to 10 K€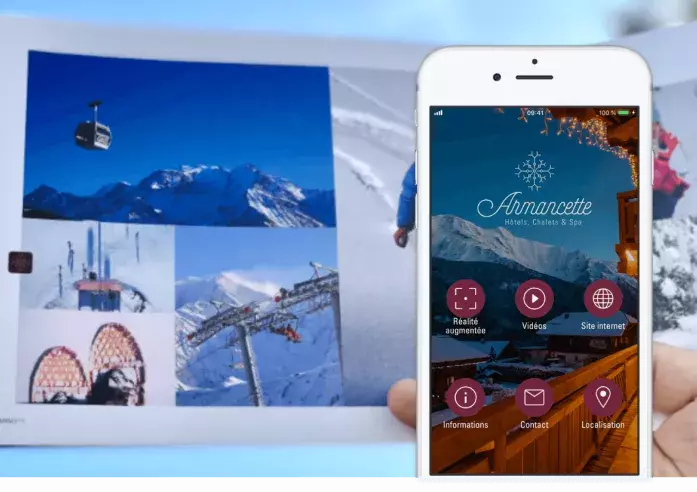 Download Armancette app on: