Image d'illustration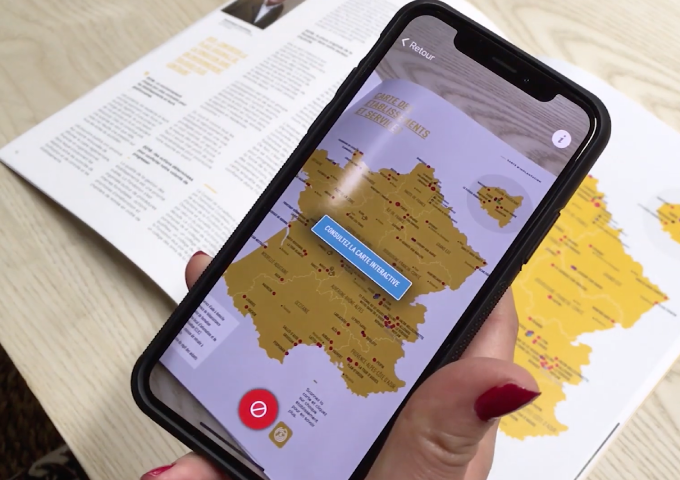 Digital animation of the Fondation "Partage & vie" 's annual report
 Design and development of different elements in augmented reality for the "Partage & vie" Foundation on the SnapPress platform. The elements were designed to accompany their 2018 annual report. 
Design of an animation for the presentation of the executive summary, allowing access to the PDF file of the report's chapters.
Design of a 3D animation of key figures
Design of an interactive map with information sheets on the various establishments in France.