Image d'illustration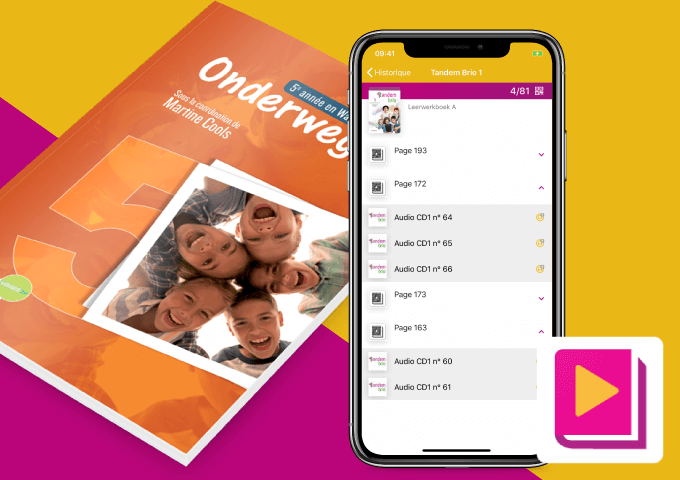 SESAME is an augmented reading service for school books from SANOMA Editions. The books have Qr Codes. Some visuals on the book covers are interactive and link to videos.
Augmented edition: Finnish SANOMA Group
In 2018, Editions Van In is once again asking us to enrich and increase the educational value of all their school collections.
We offer a tailor-made solution including :
- a dedicated application: Sesame, decoding both QR Codes and book images and allowing the archiving of the contents.
- a customized multimedia content management platform that can be managed by the VAN IN operational team and dimensioned to associate 1000 to 5000 video and audio contents.
Augmented Edition : Van In
Founded in 1833, Van In Editions, the Belgian subsidiary of the Finnish group Sanoma, specialises in the design and marketing of textbooks and teaching tools, both in the French community of Belgium and in Flanders.
In the Onderweg! collection dedicated to learning Dutch, pupils will find the lessons, exercises, evaluation sheets, but also comics, games and songs. This collection is accompanied by QR codes giving access to downloadable videos via the bookBeo application (available for free on iPhone and Android). On our beoBox you can "listen" (through the videos) the comic book bubbles and discover the situations presented in the book in a "lively" way.
A collection of books for learning Flemish with Qr Codes that link to videos and audio recordings.