Image d'illustration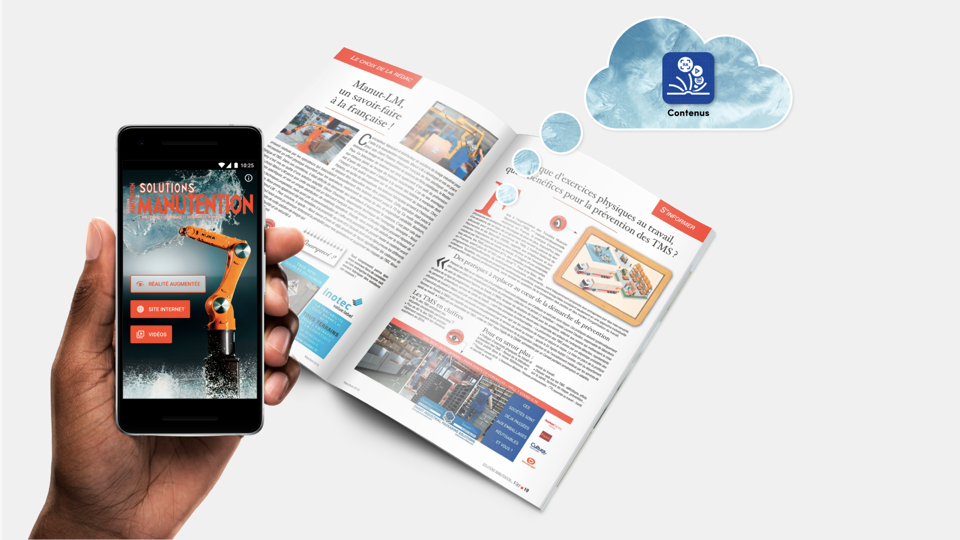 "Solutions Manutention" magazine in augmented reality
It is a content management platform for the bi-monthly magazine "Solutions Manutention" and a dedicated augmented reality application.
The service includes :
a platform for managing images of the magazines. Magazines are classified by issue and associated content scenarios. The content of the scenarios can be web pages, audio guides and videos.
an augmented reality application deposited on the App Store and the Play Store. Thanks to the Handling Solutions application, the reader can view the magazine's videos or discover additional content by scanning the different visuals in the magazine.
Download Solutions Manutention app on: